The smiling face on the picture above is that of Rev Dean Barker.
For Forty years he was a British Naval Engineer before retiring and training to be an Anglican Priest in Victor Harbor at St Augustine's Anglican Church.
He was an extremely Community minded man and resided at 55 Crozier Rd Victor Harbor. He later bequeathed this property to the Community radio station, 90.1 HAPPY FM which is now known as Dean Barker House.
The staff and volunteers will be forever grateful for his 'heavenly' kindness.

The guys had just finished chatting on-air, at the station's Victor Central Shopping Centre studio, about the amazing life and career of Glen, who started in the game in 1952. The following 20 minute radio/video interview covers a lot of territory, with good humour and great memories as part of the mix.
• Photo & Video credit - Steve Adams Video Services, Victor Harbor - 8 Sept 2023
---

Kevin Curran OBE has been with Great Southern Radio (90.1 HAPPY FM) since Day 1, 16th April 1994. He is one of 4 founders of the Community Radio station..
Kevin, ably assisted through the years by wife Julie, has been heavily involved in both Radio and Sport across the Fleurieu Peninsula and for over 4 decades was Secretary of the Great Southern Football League.
Here Station Manager of 90.1 HAPPY FM, Ian Wright, chats to these two community focussed people about the then, now and the future.
• Filmed and Directed by Steve Adams – Steve Adams Video Services, Victor Harbor
---

Our friends and colleagues remember Bruce Goddard.
The late Bruce Goddard was honoured on what would have been his Birthday. Bruce along with his wife Ruth was instrumental in securing our Goolwa Shopping Centre studio in years past.
Bruce was also a lover of Australian country music and a popular presenter from the Goolwa studio. We salute the valued community spirit and commitment of both Bruce and Ruth and the Ferraro family, owners of the Goolwa Shopping Centre.
The official naming ceremony of the Happy FM Goolwa Studio. In honour of the late Bruce Goddard, the studio will now be known as the Bruce Goddard studio.

Our friends and colleagues remember Kenny Burgess
Ken Burgess Studio Naming Ceremony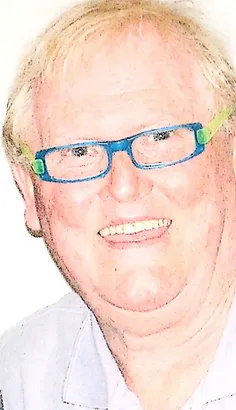 Height Charts, Kids Room Door Signs & Party Banners
myheight.com.au
90.1 Happy FM Sponsor